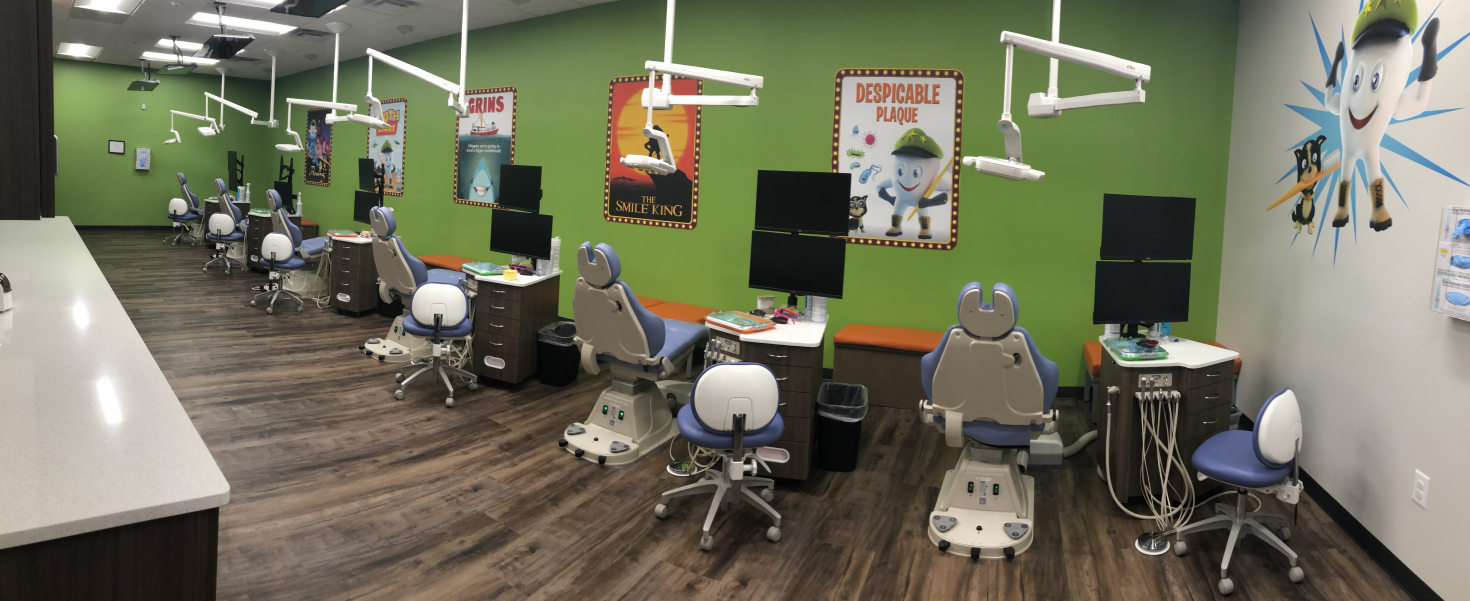 Triad Kids Dental Offices
Children's Dentists Serving Triad, NC
---
Your child's journey to dental health begins here at Triad Kids Dental. Our licensed family dentists are dedicated to delivering healthy smiles that last a lifetime. We are proud to serve the the Triad, NC communities and look forward to meeting you!
Monday-Thursday: 8am - 5pm
Friday: 8am - 2pm
---
Welcome to Triad Kids Dental!
Our crew is committed to making your child's dental experience as comfortable and fun as possible. We guarantee to help our patients with the tools they need to build great oral habits! Triad Kids Dental provides financial options to ensure your child gets the dental care necessary for them.
Visiting Our Dental Offices
Burlington: Our Burlington children's dental office is located on N. Church St. at the intersection of N. Main St., right across the street from the Habitat ReStore Alamance, just West of Beaumont Ave.
Guilford College: Our Greensboro children's dental office is located just South off I-40 at the intersection of Guilford College & Hornaday Rd. in the Gate City Commons shopping center near the Wendover Place Mall.
Randleman: Our Randleman Rd. children's dental office is located on just South of I-40/I-85B, between Creek Ridge Rd. and Corliss St. next to the dance studios and salons.
Thomasville: Our Thomasville children's dental office is located on Randolph St. between the Speedway & Sunoco gas stations, at the corner of Randolph St. & E Sunrise Ave, half a mile South of E. Main St.
Winston-Salem: Our Winston-Salem children's dental office is located on University Pkwy. just North of the Bethabara Park Blvd./Home Rd. NW intersection, between the Walmart Neighborhood Market and Zips Car Wash.
Schedule an appointment with our award-winning family dentists today!
---